Professional End of Tenancy Cleaning London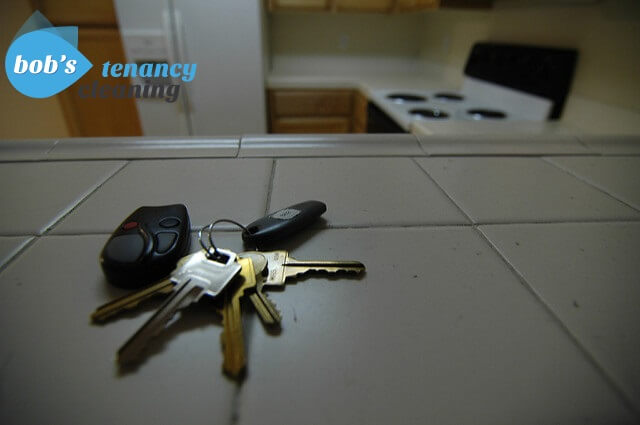 Having the property you are about to vacate professionally cleaned can guarantee you will receive your security deposit back. With our detailed end of tenancy cleaning London you can rest assured every corner of the property will be cleaned, within budget. This perfect balance is one of the main reasons that has attracted our customer and has made them come back. We have cleaned big and small properties at beginning and end of tenancy agreements, on requests made by both landlords and tenants.
Our end of tenancy cleaning services offers great benefits to both landlords and tenants. Landlords have said that after we have cleaned their property, it has proven to be a lot easier to find new tenants. And tenants have said that our services have helped them pass landlord's inspection without a glitch and they have received their security deposit back. No need to just trust our word... Have a look at some of the testimonials we have received over the years.
Thorough End of Tenancy Cleaning Services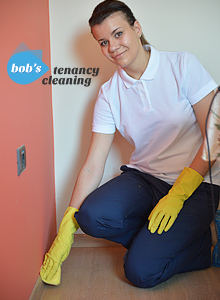 The whole house or apartment you are vacating will receive a top to bottom clean, and will be left spotless, ready for the landlord's inspection. We deliver first class move out cleaning London at competitive prices, and will help get your security deposit back. To book a service with us, just choose a day and time that suits you. We offer many booking opportunities - every day of the week and evenings. And when you decide to take advantage of the rest of the services we offer, you will receive additional discounts. So, order end of tenancy cleaning along with Removals, to move your belongings to your new home. Or else, book move-out cleaning along with Boxes and Packing in order to be sure that your valuable possessions are well protected during your move.
Our company has an ongoing policy to deliver environmentally safe services, and we use eco-friendly cleaning products when attacking and removing stains, dirt and dust of your property.
End of Tenancy Cleaning Explained Room by Room
Kitchens

: All the surfaces in your kitchen will be wiped off. Drawers and shelves will be dusted and cleaned. Kitchen taps and sink will also be cleaned and all of the stains will be removed. On top of all that, your kitchen appliances will be cleaned one by one!

Bedrooms

: The floors will be vacuumed, also if you have any rugs or carpets in your bedroom they will bed vacuumed aswell. If any damage or stuborn stains are noticed in your carpets it will be best to proceed with a proper Carpet Cleaning services.

Bathrooms

: The most annoying things here are the taps and fittings, they are always covered in stains. The cleaning team will take care of them firstly. After that they will make sure to give your tiles the proper shine! Saving the best for last, it is now time for your toilet and sink. They will be properly cleaned with strong detergents, so no soap residue is left behind. They will also be sanitized.

Living Rooms

: All surfaces will be dusted off. Every detail will be cleaned. Light switches, picture frames, door frames, window frames and so on. Any carpets will be vacuumed and if there are any stains you will be informed. Your furniture will be cleaned and polished.

Common Areas

: Hard floors are an easy job for our end of tenancy cleaning teams. They will mop them hard and remove any markings from your shoes or dirt stains. All of the surfaces will be cleaned and if you have any hangers or shoe cabinets they will be cleaned and polished. Again the devil is in the details, light switches and door knobs will also be left sparkling. Your landlord will pay attention to those.
Our Guaranteed End Of Tenancy Cleaning Services
Our end of tenancy cleaning is 48-hours guaranteed! In order to take advantage of the guarantee the premises must be free from any of your personal belongings when our cleaning team arrives. Ensure your security deposit return and extend the guarantee period to 168 hours for an additional fee.
How One-off Cleaning Service Differ From End of Tenancy Cleaning
Ideal if you don't have any agreement with your landlord to leave the property cleaned, which is unlikely, but yet possible. Also, if you are just moving in and you want to refresh things, before getting comfortable in your new nest, One Off Cleaning is the choice for you. It is basically the same services as the EOT cleaning, but with the key difference that there is no 48 hours guarantee. Don't worry, we still do our job properly! It is just an extra for the state of mind of our clients when it comes to getting their deposits back.
Who Can Benefit From End Of Tenancy Cleaning
Landlords

: Keeping your property in neat condition is key to letting it faster. A refresh once in a while will be more than enough to improve your chances of finding the right tenants, and on top of that a neat property has a higher rent.

Tenants

: As a tenant you have to leave the property cleaned and fresh. This is a part of most tenancy agreements. Otherwise, you are risking to lose your deposit money. Don't worry, we have a vast experience in end of tenancy cleaning and we will make sure that this does not happen to you.

Propery Agencies

: Whether it is about a property that you are about to sell or lease to someone we are here to help! Freshly cleaned properties have bigger value. We are always looking forward to new business clients and you can rest assured that we will do our job with attention to details and speed. This will make you confident when you are opening that front door to the clients on expectation.
Why should I use End of Tenancy Cleaning Services in the first place !?
Even if you think that you could manage the job yourself, bear in mind that most assured shorthold tenancy agreements (ASTs) agreements between tenants and landlords acquire from the tenants to use the services of a professional end of tenancy cleaners. On top of that you would need detergents and gear. At the end of the day you would lose resources and time. Bob's Tenancy Cleaners would do the job twice faster than you could and they will carry their own detergents and equipment. It might even turn out to be cheaper, depends on what will you do with your free time! Call now at 020 3404 1547 or book online.


Book End of Tenancy Cleaning in London
Pick up the phone and dial 020 3404 1547 to schedule your move out cleaning! Our customer representatives are ready to offer you free quotes around the clock. If you have questions, call us or use our live chat to get instant answers. And if you already know what your home needs, book end of tenancy cleaning services in London by filling in our online booking form.